Digital Motion X-ray
Dr Gordon Braun of Cafe of Life chiropractic offers the latest chiropractor procedures in the industry right here in Miami Beach, Florida. There are only two chiropractors in florida that carry the Digital Motion Xray for a thorough detailed Spinal Exam. Basically a live video of your spine! This allows us to complete a back and neck exam with in the same day. No waiting for back xrays to come back weeks later. We can show you immediately where you need adjustments in your spine, neck and back area. It is the best medical imagery on the market.
---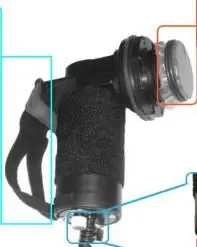 Vibro Cussor
The Vibro Cussor is an advanced vibrating massaging device that penetrates into the muscles and ligaments. It relaxes the back muscles and kneads any knots in your back. It will loosen up the back and alleviate the pressure for a better chiropractic adjustment experience.
This is the Best kept secret in chiropractic care and massage therapy. You will feel quite rejuvenated after a nice little session with this baby.
---
ProAdjustor
During a manual chiropractic adjustment, a Doctor of Chiropractic uses a sense of touch to detect and correct subluxations. You might be a little afraid of someone putting pressure or adjusting your back because of the pain. The Pro Adjuster uses advanced technology to provide an accurate and gentle approach that is appropriate for everyone from infants to seniors. Patients have found the Pro Adjuster to be a wonderful solution for eliminating subluxations in a way that makes them feel secure, comfortable and pain free.
---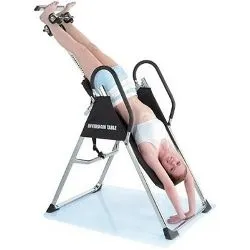 Inversion Table
The inversion tables are great for pinch nerves and compressed vertabraes. By hanging upside down or at an acute angle for a few minutes can alleviate the pressure and pain in your back. It allows the fluids to enter back into the creases of millimeters that separate your vertabrae and your discs. It will also help re-align your spine by lying straight. Futher info here in this video. Inversion Therapy