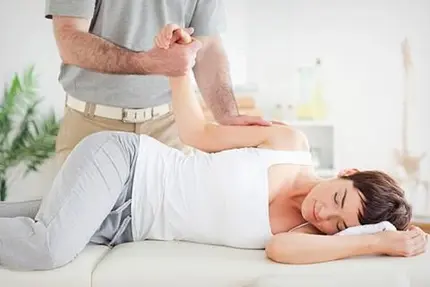 Dr. Gordon Braun is now a house call Chiropractor in Miami Beach. As a mobile chiropractor Dr. G offers exclusive services as a top notch Celebrity Chiropractor. As a Celebrity Mobile Chiropractor we will not reveal our clients names to the public but rest assured we have a numerous amount of high end chiropractic clientele that is very satisfied with Cafe of life Chiropractic procedures. Back pain is back pain so we can schedule an appointment at your house or place of business no matter who you are. We have the latest technology and most modern chiropractic services for your needs.
We are located on 25th and Collins inside the Club Atlantis Condos in Miami beach. So we can easily Reach out to people in the Miami and Miami Beach Area. Other areas we offer our Concierge Chiropractic service is South of fifth, South Beach, Fisher Island Miami, Treasure Island Miami, Pine Tree Drive Miami Beach, Surfside, Adventura, Sunny Isles, Bal Harbour, Golden Beach Miami, Venetian Island and Key Biscayne.
For a private chiropractor visit call Cafe of Life Chiropractic below and we can discuss the Details of your back pain, neck pain, shoulder pain, sports injury or auto injury. Feel free to investigate why we would be the best Chiropractor in Miami for you.
Bringing Pain Relief and Wellness to You
Visiting or passing through Miami Beach? It's not uncommon for planes, trains and automobile rides to cause muscle tension and injury flare-ups. What do you do if that happens when you're away from home?
Fortunately, Dr Gordon Braun is pleased to offer mobile chiropractic care in Miami Beach.
What is On-Site Chiropractic Care?

It's simple! Dr. Braun will travel to your hotel, yacht, office or home, and deliver the outstanding quality of care and service he is known for in his Miami Beach office, all in the comfort of where you are. With on-site chiropractic care, there's no need to battle the elements, hail a cab in the busy city or make your way to our office.
Simply call Gordon Braun to schedule an appointment in or around Miami.
Care When and Where You Need It Most
With more than 15 years of experience treating a variety of conditions affecting many satisfied patients, Dr. Gordon Braun will get you back on your feet and out of pain to enjoy all of that this great city of Miami has to offer.
Dr. Gordon Braun has great success treating many of these common conditions:
Lower back pain
Neck Pain
Sciatica
Leg Pain
Shoulder/ Arm Pain
TMJ ( (Temporomandibular Joint Pain)
Headaches
Migraines
Vertigo
Back Pain from Pregnancy

Dr. Gordon Braun
Miami Beach Chiropractor | Cafe of Life Chiropractic | 305-674-9321
2555 Collins Ave Suite C4
Miami Beach, FL 33140